Staff & Board Members
Alison Dantas
Chief Executive Officer
ext. 226, adantas@chiropractic.ca
Sarah Perry
Executive Assistant
ext. 229, sperry@chiropractic.ca
Ronda Parkes
Chief Brand Officer
ext. 242, rparkes@chiropractic.ca
Dr. Kent Stuber, DC
Editor of the JCCA
editor@jcca.ca
Feona Grant
Reception/ Office Manager
ext. 221, fgrant@chiropractic.ca
Khatija Saleem
Events Coordinator
ext. 222, ksaleem@chiropractic.ca
Member Services
Abhay Prashad
Director of Membership Engagement & Information Systems
ext. 248, APrashad@chiropractic.ca
Dillon Dantas
Senior Manager of Digital Innovations
ext. 236, dillon@chiropractic.ca
Stephanie Gaubert
Manager of Member Relations
ext. 243, sgaubert@chiropractic.ca
Kiran (Kirnjeet) Singh
Member Programs Associate
ext. 246, ksingh@chiropractic.ca
Public Affairs and Policy
Tari Stork
Director of Public Affairs
ext. 232, tstork@chiropractic.ca
Juan Quinonez
Manager of Policy
ext. 230, jquinonez@chiropractic.ca
Samia Khandakar
Manager of Government Relations
ext. 233, SKhandakar@chiropractic.ca
Communications
Pierre Hamilton
Senior Manager of Marketing and Communications
ext. 235, phamilton@chiropractic.ca
Cara Czech
Senior Graphic Designer
ext. 241, cczech@chiropractic.ca
Alisha Martins
Digital Media Specialist
ext. 237, amartins@chiropractic.ca
Krista O'Shaughnessy
Manager of Marketing & Communications
ext. 245, KOShaughnessy@chiropractic.ca
Canadian Chiropractic Research Foundation
Robert Harris
Executive Director
ext. 228, RHarris@chiroresearch.ca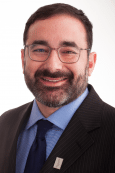 Dr. Gerald Olin
Chair, MB
Dr. Gerald Olin obtained his B.Sc. degree in 1993 from the University of Winnipeg and then graduated from Northwestern College of Chiropractic in 1997 as a Doctor of Chiropractic. Dr. Olin is the team chiropractor for the Winnipeg Blue Bombers (CFL) and the Winnipeg Jets (NHL). He is a member of the Royal College of Chiropractic Sports Sciences (Canada). He was a Governor of the Canadian Chiropractic Examining Board for eight years, having served as chair for three years. He has served in Manitoba as chair of the MCA Standards Committee, chair of the Government Relations Committee and member of the Negotiations Committee, Child and Family Services Committee, and was MCA Liaison for the Mount Carmel Clinic Chiropractic Project.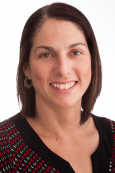 Dr. Deborah Wright
First Vice Chair, BC
Dr. Debbie Wright obtained her Bachelors of Science (Kinesiology) at Simon Fraser University, where she was a member of the Varsity Swimming team. She then attended and graduated Magna Cum Laude from Canadian Memorial Chiropractic College in Toronto. Dr. Wright is currently serving as the First Vice-Chair of the Canadian Chiropractic Association Board of Directors, and as a Best Practice Collaborator with the Canadian Chiropractic Guidelines Initiative. When not chasing around after her 6-year old daughter and 4-year old son, she can be found on the slopes of Mount Washington, the mountain bike trails of Cumberland or the warm waters of the Salish Sea.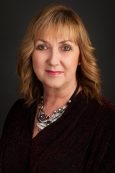 Dr. Judy Forrester
Second Vice Chair, AB
Dr. Judy Forrester has practiced as a Doctor of Chiropractic since 1978. Since graduating from the Canadian Memorial Chiropractic College with the President's Graduate of the Year Award she has practiced in both San Francisco, California and Calgary, Alberta. Dr. Forrester is the co-author of Pediatric Chiropractic, a textbook published by Williams and Wilkins (now Lippincott Williams & Wilkins) in 1998. She has also edited and authored numerous professional publications in prenatal and pediatric chiropractic. Dr. Forrester is the founder of a large multidisciplinary health centre in northwest Calgary, Synergea Family Health Centre, which houses diverse healthcare practitioners working in a collaborative care model. Synergea Family Health Centre focuses on family, patient-centred, community-based, and integrative care, and has a mandate to respect individual choices in healthcare. Dr. Forrester has served on the council of the Alberta College and Association of Chiropractors and also currently serves as the CCA Director on the Canadian Chiropractic Research Foundation.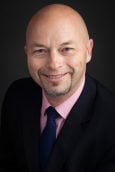 Dr. Vincent Adams
CCA Director, PEI
Dr. Vincent Adams is a 1993 graduate of CMCC in Toronto. After graduating from CMCC, he returned to his home of Prince Edward Island to establish chiropractic practices in three locations. He continued his education and received his diploma in Chiropractic Rehabilitation in 1997. He is also certified in acupuncture and is a strength and conditioning specialist. He has served on the CCA board for over 5 years and continues to help foster the growth of the profession. He is an avid sports enthusiast and loves bodybuilding, and is presently vice president of the PEI Bodybuilding Association. Dr. Adams currently resides in Charlottetown, PEI with his wife Corinne, and their children Matthew, Jonathon, Rhaya, and Kaia.
Dr. Heather Norman
CCA Director, ON
Dr. Heather Norman is a 1991 graduate of Palmer College of Chiropractic in Davenport, Iowa. She has been in private practice for 27 yrs and currently is the clinic director of a multidisciplinary practice in Burlington, Ontario. She is certified in Acupuncture and Trigenics, a myoneural release technique. Dr. Norman has been a director on the OCA Board for 6 yrs and has a strong commitment to giving back to the profession. Supporting her community is also a priority and has been involved with various boards and community organizations. She was honoured with the "Citizen of the Year" award in 2006. She enjoys traveling and golfing whenever possible.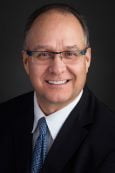 Dr. Garth LaPlante
CCA Director, SK
Dr. Garth LaPlante, DC, graduated from Canadian Memorial Chiropractic College in 1991. He has been in an active private practice in Regina, Saskatchewan since that time. As well, Dr. LaPlante has been a chiropractic consultant for the multidisciplinary assessment teams for Sask WCB and SGI since 1996. From 1995 to the present, Dr. LaPlante has been active in the Chiropractors Association of Saskatchewan (CAS). Dr. LaPlante has held numerous positions as a Chairperson, Public Awareness Committee, CAS member for the Saskatchewan Sport Medicine Council (2008-Present), Chair of Budget and Finance Committee, Vice President and President of the CAS from 1996-2002.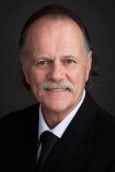 Dr. Michel LeBlanc
CCA Director, NB
Dr. Michel LeBlanc has been a CCA Director for the province of New Brunswick since 2011. Dr. LeBlanc was an early proponent of chiropractic after being successfully treated at the age of 14 for a hockey injury. After completing a science degree at the Université de Moncton, he enrolled at the Canadian Memorial Chiropractic College and graduated Cum Laude in 1983. Since, Dr. LeBlanc has been in solo practice in Moncton, N.B. Throughout his career, Dr. LeBlanc has been an engaged and active member of the New Brunswick Chiropractors Association. Dr. LeBlanc served as Chair of the Examining Committee and provincial representative to the CFCREAB both from 1990-1999. Besides being a family man and successful chiropractor, Dr. LeBlanc has been an avid motorcyclist, snowmobiler, boater and continues to be an auto-racing enthusiast. Dr. LeBlanc has special interests in holistic healthcare and wellness, including health promotion and prevention.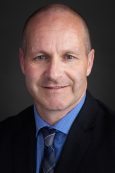 Dr. Russell Baron
CCA Director, MB
Dr. Russell Baron is a 1993 graduate of CMCC in Toronto. A native of Edmonton he practices with his wife in Winnipeg, Manitoba. With a special interest in rehabilitation and sports chiropractic he has taken a 3 year sports fellowship and is also certified in Acupuncture and Active Release Techniques. He has been a long standing member of the MCA standards committee, and was the past Chair of the Continuing Education Committee. Aside from private practice, Dr. Baron has been the senior chiropractic consultant for Manitoba Public Insurance for nearly 15 years. When not practicing, Dr. Baron will often be found watching or coaching one of his 3 daughters in any number of activities they are involved in.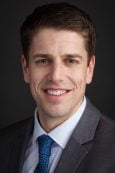 Dr. Ken Budgell
CCA Director, NL
Dr. Ken Budgell is a 2009 clinical honours graduate of CMCC in Toronto. After graduation from CMCC, he returned home to establish the St. John's Back Pain Clinic to work alongside Medical Doctors, Nurse Practitioners and Registered Massage Therapists. Spending nights and weekends playing a variety of sports, running, cycling and weight training falls in line with his sports-focused practice. He has been actively involved with the NL Chiropractic Association since 2011 and joined the CCA Board of Directors in 2015.
Dr. Jaipaul Parmar
CCA Director, BC
Dr. Jaipaul Parmar is a 2010 graduate of UWS in Portland, Oregon. He is a strong believer of integrated healthcare, working with other health professionals to offer team approaches and solutions to patient needs. Having a patient centered approach to chiropractic healthcare is of utmost importance at his clinic Alliance Wellness. The clinic offers almost all paramedical services in one location. Having served as the director on the BCCA for the last six years, Dr.Parmar has gained a wealth of experience of the detailed operations of the provincial chiropractic association. In addition, he has also served the chiropractic community by volunteering with the CCBE as an examiner and also as an opinion leader with the CCGI.
Dr. Clark Mills
CCA Director, AB
Dr. Clark Mills is a registered chiropractor in Stony Plain Alberta, about 15 minutes west of Edmonton on the beautiful Yellowhead highway. He has practiced in a multi-doctor facility for over 40 years and has been intimately engaged in institutional governance with a wide variety of provincial, national and international organizations.  With a keen interest in organizational governance, Clark continues to expand his acumen in team building, strategic analysis and decision making, member/donor engagement, risk assessment and executive performance adjudication. Clark is married to Debi and they enjoy country living, travel, music, and of course their 5 grandchildren.
Dr. Catherine Bezeau
CCA Director, QC
Dr. Catherine Bezeau was an involved student and member of the chiropractic student association as well the general student association at UQTR. She has been an active member of the WCCS, attending to their congress in Dallas, Rio de Janeiro and Durban. After graduating from UQTR in 2013, she started working in Laval, alongside two chiropractor colleagues. Since then, she has been involved with the ACQ, joining their Board of Directors in 2017. Dr. Bezeau joined the CCA Board of Directors in 2018. In her spare time she loves to be with her friends and family and enjoying every moment that life brings as much as she can.