There are more than 8,400 licenced chiropractors practising in Canada. As the national association representing more than 7,000 of Canada's chiropractors, we want to connect Canadians with our spine, muscle and nervous system experts, so we are launching a new, excitingly robust digital presence because we have a vision:
The internet and social media has opened countless new doors for connecting with experts and locating healthcare content that you can use. With the explosion of platforms like Facebook, Twitter, LinkedIn, Google+, YouTube, blogs and more, the internet has become more than just a soapbox. Now, patients can get informed about their conditions, ask questions and learn about available treatment options. The CCA wants to be an active participant, to help Canadians stay up-to-date on the hot topics in the Canadian healthcare conversation and stay informed about trends and developments in the healthcare realm.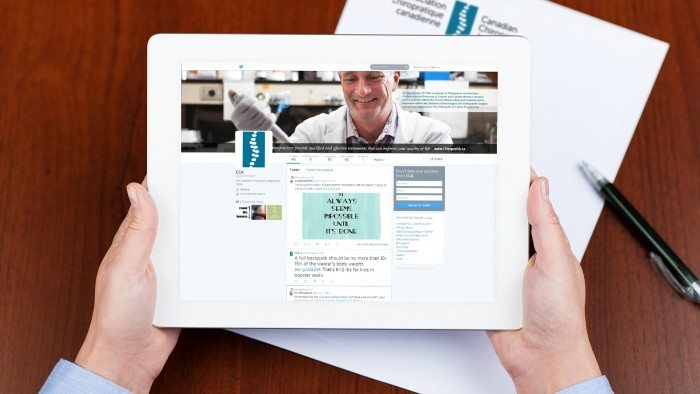 Our message needs to be amplified because back pain is an epidemic in Canada and around the world. However, there is good news. Some of the top minds in the country are making exciting breakthroughs in musculoskeletal health that will benefit the generations to come. In the immediate future, there are a number of things Canadians can do to nurture their spinal health, as well as to heal it.
Connect with us!