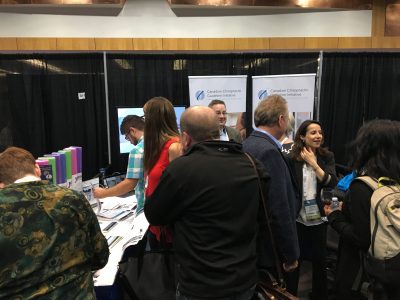 Thank you to all those who visited the CCGI booth at the CCA National Convention and Tradeshow 2018 in Calgary last weekend. It was a unique opportunity to share our resources with attendees from around the world and we enjoyed meeting many of you over the course of the weekend.
CCGI was a sponsor of this event, and received numerous messages of support and appreciation for the work we do to develop evidence-based guidelines and disseminate resources on best practices. The feedback from attendees at the hands-on CCGI workshop on evidence-informed exercises for spinal pain was very positive. We were especially delighted to present Dr. Carol Cancelliere, new CCGI Project Lead, to attendees.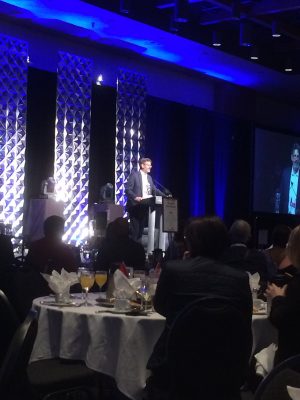 We would also like to congratulate Dr. André Bussières on receiving the prestigious CCA Researcher of the Year award. We would like to thank him for his outstanding promotion of chiropractic research and best practices in Canada and internationally, and for his leadership of CCGI over the past 5 years.